Now the first, and I think, most important thing to note is that any decorating you do in this period doesn't count.
What you want now and what you will want when this is over are, probably, entirely different. 
Now you want calming, safe and restful.
Later you might want joyous, energizing and bright.
Pretty soon I think you might hate the open plan you spent so long knocking walls down to create and start fantasizing about walls and doors so that you can have separation from everyone else.
So, for the moment if you have an idea just go with it.
On the basis that you won't be hiring a builder any time soon so you won't actually be knocking down walls or doing anything permanent.
It will mostly be centered around paint colors and re-arranging the furniture so give it a go.
For those of you who don't have access to any outside space the most important thing you can do now is try and recreate that feeling.
Put plants next to windows and, where possible put a chair there as well so you can spend a few minutes a day with your back to the rest of the room looking at the plants.
You may have to ignore the view of the carpark or the road outside.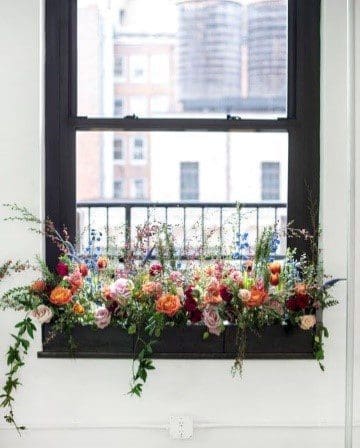 There seems to be a huge rush to decorate right now which is partly about giving us a sense of control – I can't do anything about what's out there but I can do something about what's in here.
I think what's more important is to use this time to plan.

One of the most important elements of getting your interior design right is to know what's wrong with it in the first place. That is what this time is for.
Is your kitchen designed so there's a log jam every time everyone gets up from the table with their plates and heads to the sink, is that coffee table too small, too far away not really big enough for
a) your laptop
b) your dinner
c) your feet
d) all of the above.
One thing that I think is becoming clear is that how we use our homes will change after this.
There is a different awareness that in the future items will need to be beautiful as well as functional as it's going to live in our houses and we may not be able to fit it into a cupboard.
We might end up cooking more (once the initial rush of going out to find someone else to cook for us has worn off) so you will need to look at food storage that can also serve as tableware because we will need multi-functional pieces rather than twice as many cupboards.
Taking this idea further, I think we may become bolder in our living room designs as a place away from the home-working area to help us really make a contrast between the two.
I also think that whatever you do now in terms of decoration isn't wrong.
Use this time to plan, to experiment and to work out what you really like.
If there are more of you at home than usual you may want to get rid of the coffee table completely for now to make space for Lego and dancing.
You may want to move the sofa out of the bay window so you can put the table there and create a working space with a view.
You may want to paint everything in a restful neutral pale color that makes you feel safe and calm but, come the end, you may decide that now is the time for that explosion of celebratory color that you never dared try before.                                                                                                               
During this time of uncertainty use it to dream of what you want your house to be and think of ways you might be able to make that more possible.
And nothing is wrong as anything you do will help you understand more of what you want and need from your space.
Stay safe,
Yetti Slasky