2019 is here, so this seems like a good moment to reflect and anticipate where design is going.
In the coming year, there will be a lot of emphasis on details and layers in design.

Interiors will be less serious, more fun.
It is all glamourous wallpapers or feature walls, velvet interiors, gold and brass accents, for a maximalist interior look with carefully-thought out design.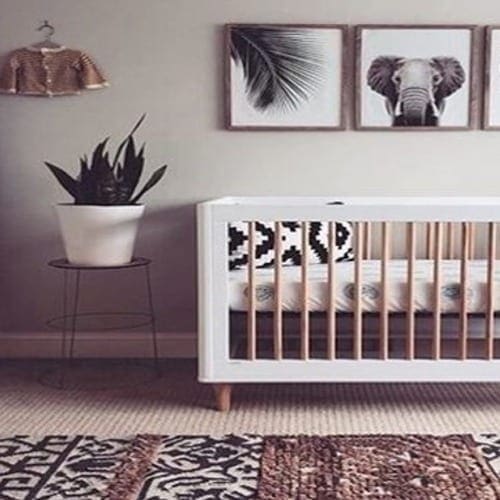 Trend 1: Velvet Furniture
Believe it or not, velvet was seen as old fashion and stuffy, it is now viewed as luxurious yet funky.
This multi-dimensional fabric has already started gaining a lot of attention.
It's been growing in popularity for the past few years and for 2019 it's set to be one of the biggest, dare I say it, trends.
It has to be one of the most versatile textures you can introduce into your homes.
It's soft to touch, exudes comfort and style whilst being durable which makes it great for stand out furniture pieces.
Velvet combines beautifully with colored-metals: brass, copper, silver or golden-shine.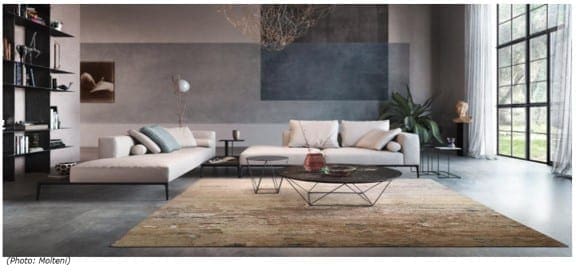 Trend 2: Complementing and contrasting materials and textures
Different textures can introduce notes of warmth or cool into a room.
Some of these are obvious – cashmere, wool, suede and rich wood are warm; leather, silks, satin and marble are cool.
A variety of textures in one room help add depth and contrast, creating a multi-dimensional room.
Part of the fun of putting a design together is not just concentrating on the color scheme but playing around with the properties and textures of leather and fabrics. The energy this creates gives the whole design scheme a lift.
A big trend within the world of design is feature walls. 
I am not talking about color blocking, where you paint one wall in a room a vivid color.
This trend takes it one step further by actually featuring a wall in a room with a textured application, whether you use wood, tile, stone or a big contemporary floral mural.
The bigger the better and only one wall, so that it will act like an expensive piece of art.
You can choose any room in the house, whether you use it in your bedroom as a headboard or in your living room as a showstopper.
Wall murals now come in a wide variety of shapes, colors and various themes.
So, if florals are not your thing, consider a mural of a landscape or favorite city.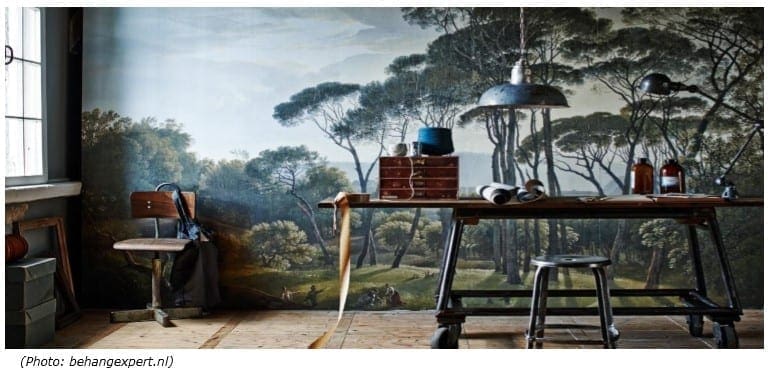 Stepping away from the tech-obsessed decor we saw dominate interiors, 2019 is taking a more environmentally-friendly approach.
We are going to see a lot of warm and nature elements being combined with earthen luxury.
Fresh, natural materials such as wood, stone, copper, concrete, marble and granite.
These elements will help bring an organic and serene ambiance to any space while reflecting the world around your home.
Greenery accents and accessories remain a trend this year.
In fact, this was among the most noted interior design trend predictions for 2018, and I believe that last year's green obsession is still going strong.
Even if you have a small space, a plant or two can instantly add sophistication and ambience.
You can't go wrong with introducing any kind of textured or patterned leaf plants in wooden or material pots.
If you don't have a green thumb, then artificial plants are the next best thing.
And if you want to take it a step further, start using fabrics, wallpapers and colors that are nature or safari inspired.
Trend 6: Curved Furniture
Curved furniture is, without a doubt, the hottest trend for next year.
That said, to call it a trend is not entirely fair.
It is more accurately a revival, the best of the Art Deco and French Modernism movements.
The beauty of these timeless yet modern shapes is that they can be effortless integrated and as such, are a future-proof design investment.
From soft and puffy chairs to curved coffee tables, these interior design elements are all about comfort and elegance.

Boho is one of those designs that comes and goes – but in 2019 I expect it to come back with a bang.
The Bohemian vibe is back, but with a vintage modern twist and curved lines.
Layering and patterned fabrics are something you will see again, but this time around a touch cleaner and brighter.
I especially love this look in nurseries or children's rooms where you can add a little bit of sophistication, while maintaining a fun, laidback vibe.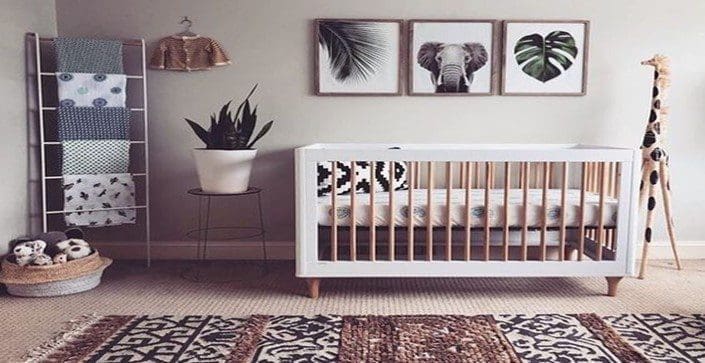 On that note, I have come to the end of my interior design styles for 2019.
Please, don't forget that this should only serve as a guide for the overall look of your home.
Love something that I haven't listed?
Don't disregard it just because it is not the newest look. Always decorate your space with your personal taste in mind and the things that are beautiful to you.
Inspired by these interior design trends 2019?
Get in touch today for all your interior decorating, visual styling or color consulting needs.
Yetti Slasky